Time needed ?: 5 minutes

Materials needed ?:
– Fire extinguisher ([Buy] Kidde 10-B:C)
– Under seat mount ([Buy] Refined Cycle FM2 mount)

Tools needed ?:
– Phillips head screwdriver
– Socket wrench

Two of the things Marilia and I had to decide on as we were making a list of mods to do to Walker, our 2015 Tacoma, was what type of traveling we wanted to do and where we wanted to be able to go. When it came to the type of traveling, we both agreed that the ability to say "yes" was most important — yes to a rough looking trail in the mountains, yes to a detour through the scorching desert, yes to a water crossing in the backcountry, etc. As to where we wanted to travel, most immediately we knew that we'd mostly explore the west coast, pacific north west, and south west. But, eventually, we will want to do the full Pan American Highway from Alaska, through Canada, down the west coast, and then down through Mexico, Central America, and South America.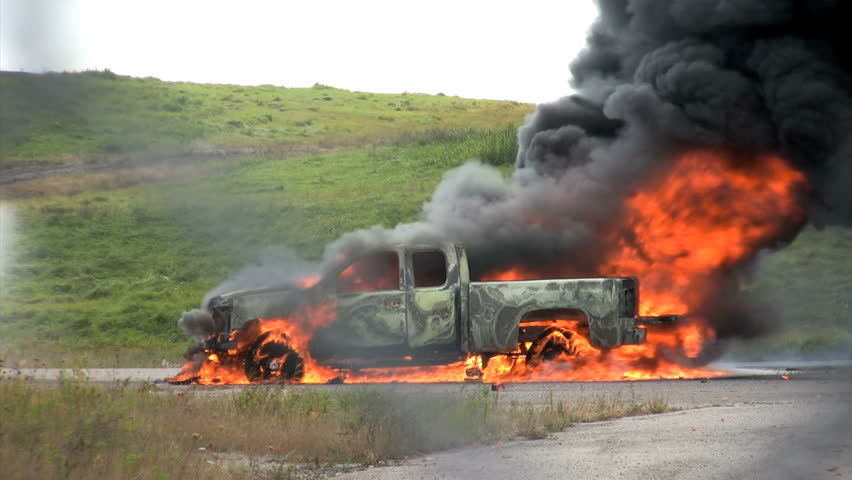 With those two guiding principles, we created a list of what to do to our car and one of the mods we decided on was mounting a Kidde 10-B:C auto/marine fire extinguisher under our driver seat. This was based on the fact that we'd possibly be pushing our car to limits we hadn't tested before in possibly adverse weather conditions and we eventually want to take the car farther away and know that in various countries fire extinguishers are a legal requirement (Colombia, Brazil, Honduras, to name a few). But maybe most importantly we'd oftentimes be alone in our travels and want to have our bases covered for oh shit moments. We don't want to be shoveling sand onto our beloved Walker while he's entrenched in flames in an attempt to save him from a fiery death. And so our decision was made.
To come to the specific decision, though, we needed to figure out which fire extinguisher to buy and where to mount it.
Which fire extinguisher?

If you search Amazon, The Home Depot, or any auto retailer for auto fire extinguishers you'll be inundated with choices that range in specifications and prices and even colors.
First, you need to decide between Type A, Type B, and Type C. There are types D and K, but they're not relevant for an overlanding vehicle, typically.
Type A is good for wood, paper, cloth, trash, and other common material fires.
Type B is good for gasoline, oil, and paint fires.
Type C is good for electrical fires.
So, at a minimum, to protect against a vehicle fire you would want an extinguisher that covers Types B and C since those would be the applicable causes of a vehicle fire. Type A would be more prevalent in a campground setting and the like. So, we set our eyes on Type BC at a minimum, with ABC as an option.
Another consideration is whether the fire extinguisher uses dry chemicals or halon.
Dry chemicals are cheaper, but can be highly corrosive to the metal components and electrical system.
Halon is more expensive likely because it was banned from future production in 1994 due to its impact on the ozone, but sale and recycling of existing supply is allowed. Many people still use it because it does not leave any residue after discharge which is ideal for protecting sensitive electronics and equipment.
We ultimately chose the Kidde 10-B:C due to its low cost and low probability of occurrence, but may choose to upgrade at some point.
Where to mount it?
The options we considered were under the driver seat, under the passenger seat, behind the back seat, or in the bed of the truck. We immediately ruled out the bed of the truck option as we figure that when it comes to fire, time is of the essence and so we wouldn't want to be fiddling around in the bed of the truck to get to it since we have a Snug Top. For people without a camper shell, the bed could be a good option but still involves having to leave the cab of the vehicle. Ultimately, we used the same rationale for behind the back seat — too far away and hard to reach. And so, we chose to mount it under one of the front seats.
Examples of mounting locations for a truck.
Why the driver seat? Two reasons. First, we've driven in plenty of cars in other countries and it never has impacted driver comfort nor was it even noticeable. It has always allowed for the full range of seat movement back and forth. Second, we reasoned that in a case where just one of us is in the truck and need to access the fire extinguisher, it's more likely that we'd be in the driver seat and so it's easier to just reach down than to reach across the center console area. Usually US states with commercial vehicle laws have a stipulation around the fire extinguisher being within arms reach of the driver, which seemed to justify our assumption.
Now, how to actually mount it there such that it doesn't roll around? Luckily, I found a pre-fabricated mount so I could take the lazy way out. It's made by "Refined Cycle" and is called a FM2 Front Seat Fire Extinguisher Mount.
How to install the driver side mount?

The driver side mount install is incredibly easy, especially because I bought the pre-fabricated option from Refined Cycle. It shipped a bit janky, being wrapped in just newspaper but it's just metal so it did the job. The steps to do the install for me were:
Screw the fire extinguisher bracket to the mount with the provided screws. Make sure the fire extinguisher neck cradle is closer to the center of the vehicle than the door. The mount bumps out towards the pedals if you're trying to orient yourself.
Spin the arms on the fire extinguisher bracket around so that they're now perpendicular with the mount, place your fire extinguisher neck in the neck cradle, and test closing the clasp to ensure your fire extinguisher will fit. If so, continue on. If not, consider a different location for your fire extinguisher or better yet get a smaller fire extinguisher for under your seat and mount the bigger one elsewhere.
Move your seat back, if necessary to create room, and remove the stock bolts from your seat. Store them somewhere if you think you may want to revert back at any point (e.g. changing mounting position, selling the car, etc).
Use the provided spacers and bolts and secure the mount to the seat, ensuring it is not loose.
Make sure the mount is bumping down towards the pedals and not going further under the seat to ensure your seat is given full range of motion back and forth.
Add the fire extinguisher to the bracket as you did in step 3, but this time in the under seat position.
Ensure it is seated in a way that wouldn't allow your foot to accidentally kick the handle or locking pin. Also ensure your seat still has full range of motion.
That's it! This took less than 5 minutes and so I only grabbed the few pictures shown above.
Future upgrades we're considering

For now, we're happy with the install. As we start doing more trips and going into more out-there situations, we may consider getting a halon fire extinguisher for under the seat and adding a type ABC fire extinguisher in the bed of the truck for wood fires or other camping type situations.
Disclosure: Overlanding Taco invests hours of testing and writing to help you plan your trips, find gear, and other things to help you live a better life outdoors. We sometimes link out to products on Amazon and other sites. We get paid a commission if you make a purchase, but that does not influence our recommendations.